Big John Chan
Artistic Director
---
Venus Ip
Teaching Artist
Venus received her bachelor degree in HKU and master degree in BU majoring in music. She also graduated from the Hong Kong Academy for Performing Arts majoring in Musical Theatre Dance. She has received the Jacky Chan Scholarship and Musical Theatre Faculty Scholarship whilst studying at the academy. Venus has been working in the field of musical theatre and stage performance after her graduation.  
---
Vince Lau
Teaching Artist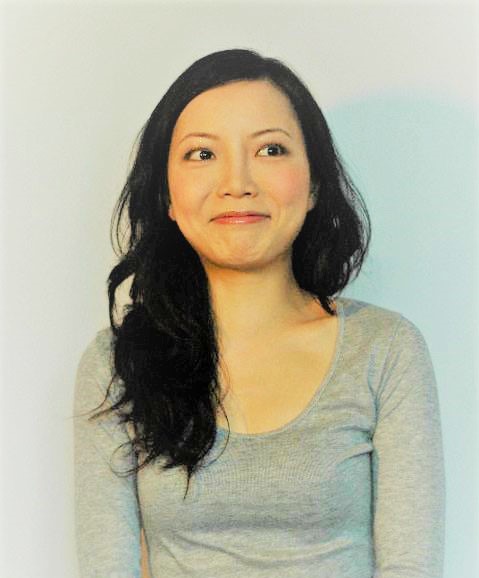 Graduated from The School of Drama in The Hong Kong Academy for Performing Arts (HKAPA) with a Master Degree of Fine Arts in Acting 2010 and a Bachelor Degree of Fine Arts (Honours) in Acting 2003. Ms Lau also obtained Master Degree of Arts in Intercultural Studies from The Chinese University of Hong Kong(CUHK) in 2004. During her studies in HKAPA, Ms Lau was granted The Society of APA Scholarship in 2008 and studied her 2-year Master Degree (Drama Acting) course in The Hong Kong Academy for Performing Arts. With her good performance in the academy, she was granted the Artistic Excellence Scholarships from the China Resources Property Company 2009/10 as well.
Ms Lau is an enthusiast in Performing Arts, working with various kinds of theatre companies in teaching children and adult courses. She believes that the acting, music and dancing exist only and are intertwined with the meaning of life.
She currently works as a freelance actress and drama tutor in both Chinese and English.
---
Sharon Cheng
Dance Supervisor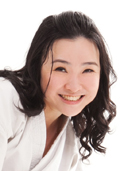 Sharon graduated from the School of Dance of the Hong Kong Academy of Performing Arts, majoring in modern dance and choreography. She was granted the Bachelor of Fine Arts (Honours) Degree and Diploma of Performing Arts by the HKAPA. As the winner of Jackie Chan Scholarship, City Contemporary Dance Company Award and being awarded in inter-school dance competition, Sharon had been to Germany, France, Vienna, etc. to participate in a number of overseas cities performances. A Christian.
Sharon has served as a tutor in CMT for 10 years. Choreographed CMT works include The Story of His Life, Mr Anderson 2005, Princess Luna, Disney Aladdin Jr., Disney Mulan Jr., The Little Mermaid, Emperor's New Clothes, The Sound of Music Babies, Disney Cinderella Jr., Wizard of Oz, Beauty and the Beast, King and I, Annie, etc. Sharon is now playing in roles as an educator of performing arts, a choreographer and a mother.
---
Kwok Tsz-wan
Teaching Artist
Kwok Tsz-wan graduated from the School of Drama, HK Academy for Performing Arts in 2000 and obtained a Bachelor's of Fine Arts (Hons) with first class honours. She was awarded Outstanding Actress twice for her work of Joy in Invisible Friends and Sabina in The Skin of Our Teeth (Academy productions). She was the recipient of the Society of APA Scholarship, Chung Pu Memorial Scholarship and the Jackie Chan Charitable Foundation Scholarship.
After graduation, she appeared in Love Paradox (Spring-time Stage), 《周門家事》(HK Federation of Drama Societies);created and performed her solo work Play Sex (Wu Hoi Fai Production), she was also the Assistant Director for Blue Bird (Theatre Ensemble )and Red Boat (Emperor's Stage).
Kwok started practicing ballet at the age of six. She was the choreographer's assistant in 1841, choreographer of The Call Of The White Orchid and Sailing City, choreographer, movement and vocal creative team member of Blood Wedding. After her graduation, she was the movement director for Play Sex, and the choreographer for Forever And Ever (re-run). She also took part in the choreography and movement directions for Departure 00:00, Peach Blossom Fan, Sweet & Sour Hong Kong, Peter Pan , Zheung He And The Emperor since joining the HKRep in December 2001.
Kwok was also the assistant director/administrator/publicity/actress in the workshop performances of Red Sky, director's assistant of The Eccentricities of a Nightingale, Zheung He And The Emperor and assistant director of Shall We Go To Mars?. In 2005, she got a great result in directing Corinthians 13 of Rep 2 Series. Her acting credits include , Forever and Ever (re-run), Secret of Resurrection, A Matter of 4x6, A Dream Like a Dream, Let Me Love Once, Love In a Fallen City, Red Sky (workshop performances), Tomorrow Is Another Day, Haunted, Haunted Little Star, Departure 00:00, Sweet & Sour Hong Kong, Shall We Go To Mars?, Peach Blossom Fan, Cabaret, Rotate 270°, Whose Life Is It Anyway?,Vassa Zheleznova, Haunted , Haunted Little Star (Rerun), The Bindliness, The Chaozhou Groom and The Lost and Found Trilogy.
In 2003, Kwok attended the Odin Week in Denmark organized by Odin Theatre (founder Eugenio Barba), and the acting workshops conducted by Barba and other company members. In 2004, she was nominated the Best Actress (Comedy/Farce) at the HK Federation of Drama Societies' 13th Hong Kong Drama Award for her work in Haunted, Haunted Little Star.
In order to upgrade children, teenage and the working adults' knowledge of performing arts and their art sensitivity, Kwok started to focus on teaching performing arts since 2007. She has taught in different primary and secondary schools and universities. She also cooperated with different theatre groups and academies to produce drama and dance courses of varying aspects, including the Prospect Theatre Company as Drama Instructor, the Cinematic Theatre Company as Drama Instructor, the Hong Kong Children Musical Theatre Company as Dance Instructor, Jean M. Wong School of Ballet as Drama Instructor, Shuning Organization Company as Drama Instructor, Lingnan University as Aesthetic Development Instructor, the Excel of Hong Kong Academy for Performing Arts as Drama Instructor. She also has been invited to be the Part-time Lecturer of Performing Arts Appreciation in the International College of Hong Kong Baptist University. In 2008, she was invited by the multi-media organization group "DD Duck" Theatre Company as the Artist – In- Residence in Creativity and Drama Instructor. Kwok's recent production is《Happy Class C – To Night Club》. Kwok also is Panda fa fa Club's Creative Director.
---
Tak Tak 
Teaching Artist 
---
Kit Wong
Teaching Artist
---
Mic Wong
Teaching Artist
---
Harold Ho
Teaching Artist 
---
Damien Wan 
Teaching Artist
---
Amy Tam
Teaching Artist
---
Carrie Wong 
Teaching Artist