Every Year, Hong Kong Children's Musical Theatre presents a musical, allowing children to explore and unleash their talents on stage. This year, the annual performance is named "Trove of Life" The Musical . The story is set in a paediatric ward, bringing audience on a musical journey of life and family relationship.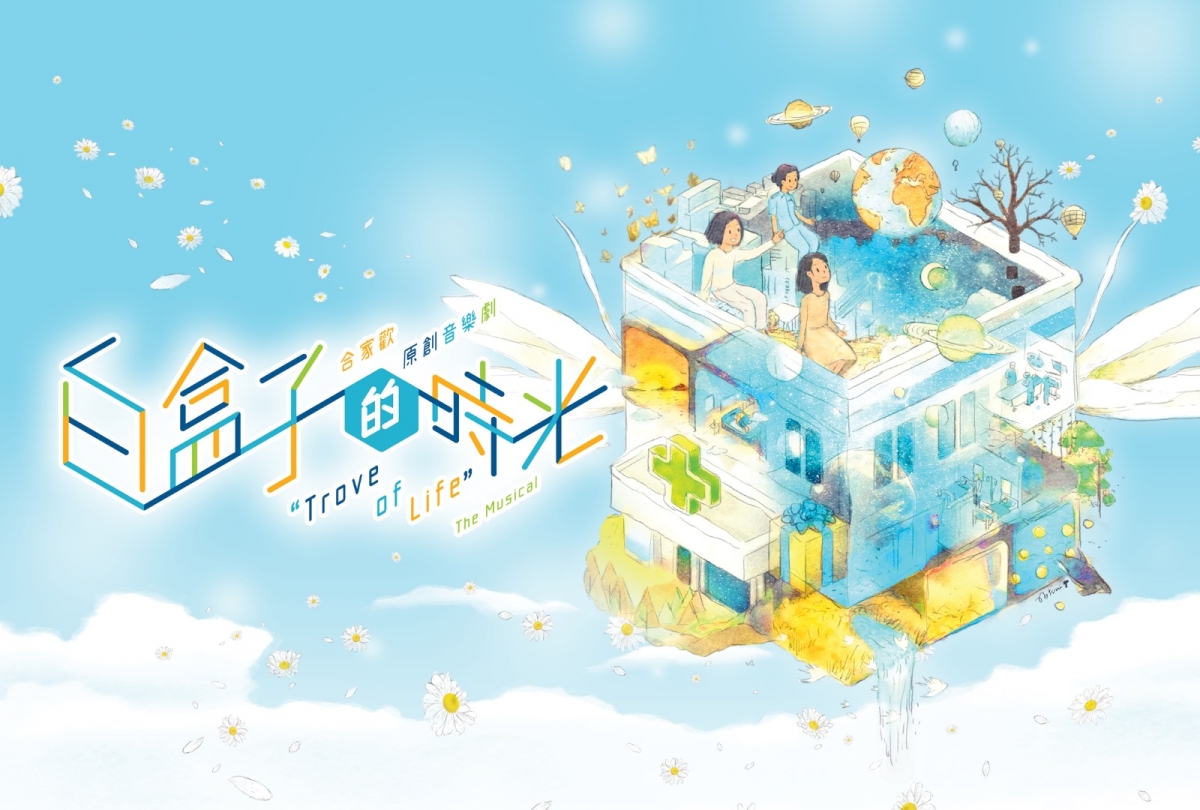 About the Musical
The white box gestates countless cycles of life.
Daisy, a little villain who often goes in and out of the box, meets "Angel" and they become close friends. Under the genuine care of a devoted nurse Lan, three of them discover life-on-life stories inside the box. Ultimately, their mysterious relationship is revealed.
Seeds we sow today will turn into flourishing flowers tomorrow. Adapted from real-life stories in local children's wards, the musical will take you on a journey of tears and laughter. Let's set foot in this unforgettable Trove of Life .
In Cantonese
Performance details
Date: 26-27 August, 2021
Time: 26/8 (Thu) 7:30pm
          27/8 (Fri) 2:30pm, 7:30pm
Venue: Auditorium, Sha Tin Town Hall
Ticket Price*: $280/ $240/ $180
*50% off tickets are available for Full-time students, Senior Citizens aged 60 or above, People with Disabilities and the Minder, and CSDSA Recipients.
Director Big John Chan (Artistic Director of CMT)
Music Director Edgar Hung